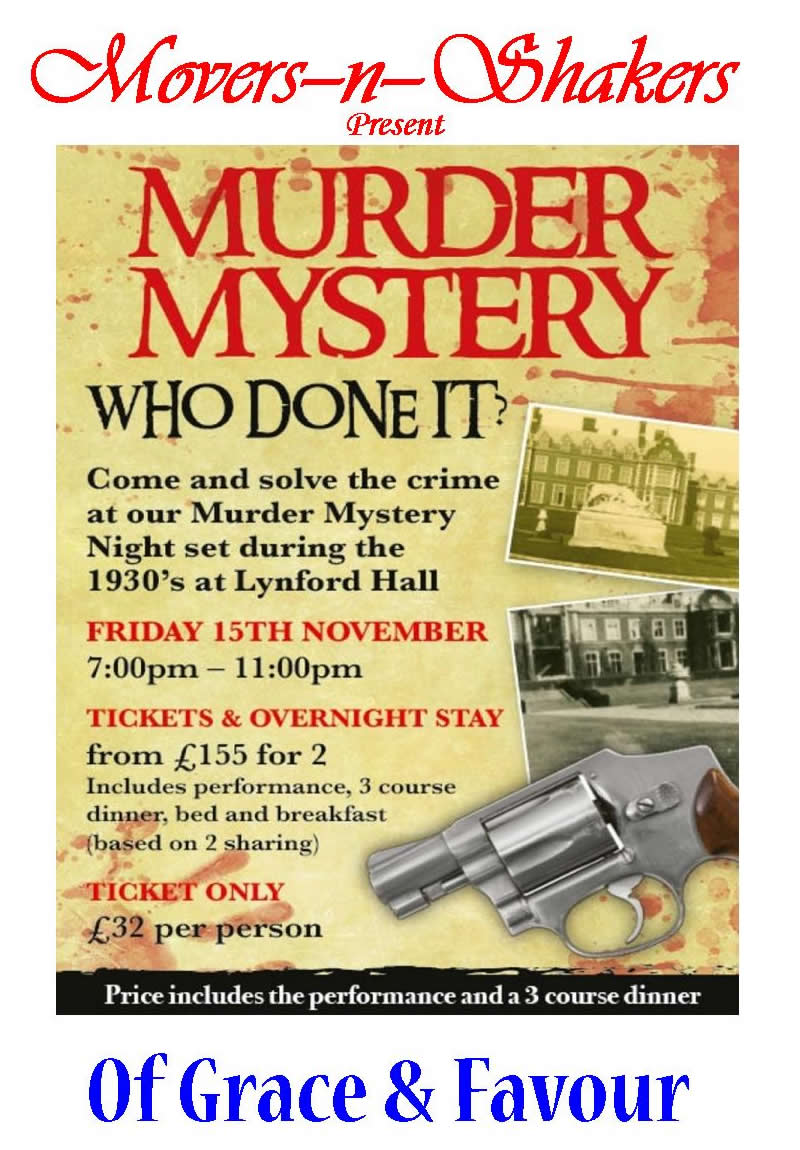 It is November 1930, The Scottish Distiller and Timber magnate Sir James Calder acquired the fire damaged Lynford Hall along with Weeting Hall and estate's woodlands for the War Effort during WW1.
Having exported Gin to Joe Kennedy in America's prohibition era, he is now welcoming the "US Ambassador to Britain" and family along with others of the 1930's rich and famous to the "Grace and Favour" of the newly refurbished Lynford Hall, once called by writer and sportsman Earnest Hemmingway the "Cliveden of the East"

But will death follow this band of brothers?
What will cause mayhem this time, will you be there to solve our
MURDER MYSTERY?